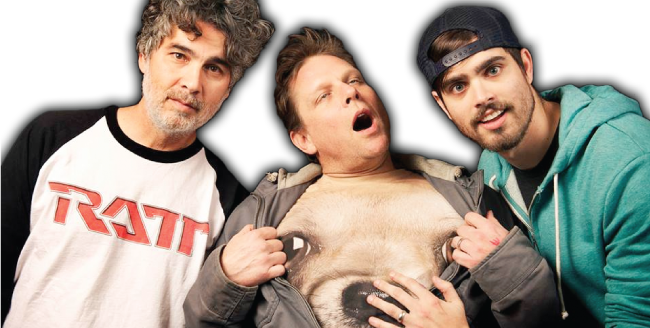 Warning
: Missing argument 2 for wpdb::prepare(), called in /home3/rawlimit/public_html/theafterdisaster.com/wp-content/plugins/mingle-forum/wpf.class.php on line 853 and defined in
/home3/rawlimit/public_html/theafterdisaster.com/wp-includes/wp-db.php
on line
1292
| Author | Topic: AD #424 Discussion |
| --- | --- |
snoogins

Needs a Job

Posts: 345

AD #424 Discussion
on: February 9, 2018, 07:31

😀 Checkity check check, plow son. Big changes coming to Caranos work just like the last 4 years. Anderson shows us he's pro trump again. Let's talk shapes. That shirt says "Trumps a gangster." Random fact: Johnny Cash killed all the "yellow birds." "Rockus" Anderson brings up trump then 5 minutes later "Let's not talk about trumpy." Carano has something to say about Downsyndrome. "What's the difference between jam and jelly?" Anderson's 1 step away from dive MASTER. Tyler's murder mystery: Pieces in a suitcase + fire. Update: Tara's a Vegan. Mikes first concert booking was Seinfeld. Random fact: Anderson doesn't hear accents or animal jokes. Best episode of the year so far.
Mingle Forum by
cartpauj
Version: 1.0.33.2 ; Page loaded in: 0.122 seconds.