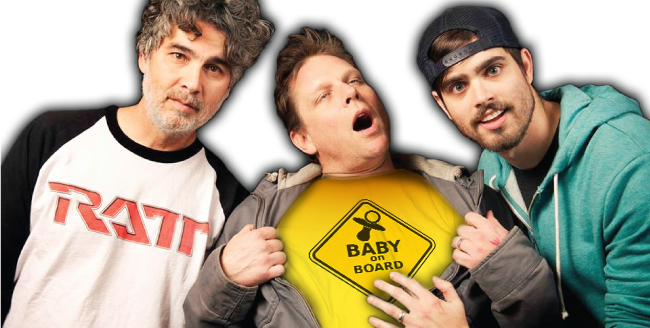 AD#370 "Hell No, Dolly"
01/20/17
We watched a documentary about men that dress up as female dolls and have a lot of thoughts. Like, A LOT of thoughts.

AD#369 "Cockroaches and Call GIrls"
01/13/17
We're in the dark. Literally. Mike and Anderson have suffered the loss of two places they enjoy, Tyler was on the news, Jesus will give you free bees and Ali Wong is trying to destroy our show any way she can.
AD#366 Creep In The Darkness
January 6th, 2017 - ScottByScott
AD in 2017
December 16th, 2016 - ScottByScott