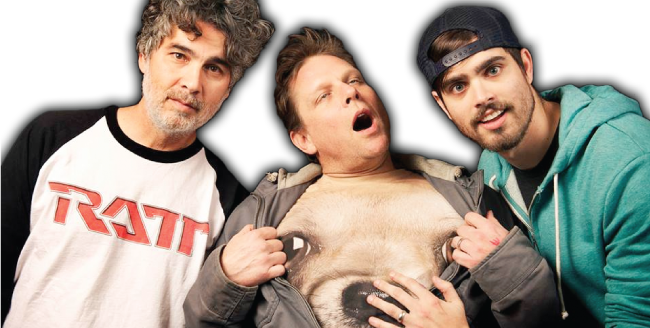 AD #405: Snake or No Snake
09/22/17
Anderson's got a funny finger to match his rules of thumb and we invent a questionable new game.

AD #404: Just A Quick Tug
09/15/17
It's tense times in the AD studio when the guys reconvene to discuss the live show, mouse problems, casual racism at Subway and so much more.
AD Improv 2nd Show Added!
August 14th, 2017 - ScottByScott
mADitations
June 16th, 2017 - ScottByScott
AD#366 Creep In The Darkness
January 6th, 2017 - ScottByScott