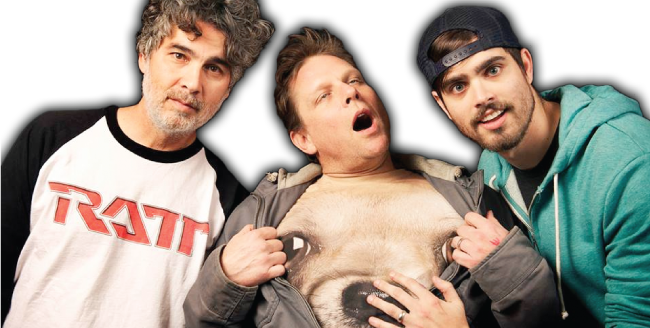 AD #415: B.O.Y.E
12/08/17
Tyler's sick, Anderson's got a new catchphrase… and one of the pabs is being impeached??

AD #414: A Sex Swing In The Dark
12/01/17
More dudes have been busted for being awful, we're in love with a new Netflix show, and a certain doctor friend of ours might be kinkier than expected….
AD Improv 2nd Show Added!
August 14th, 2017 - ScottByScott
mADitations
June 16th, 2017 - ScottByScott
AD#366 Creep In The Darkness
January 6th, 2017 - ScottByScott