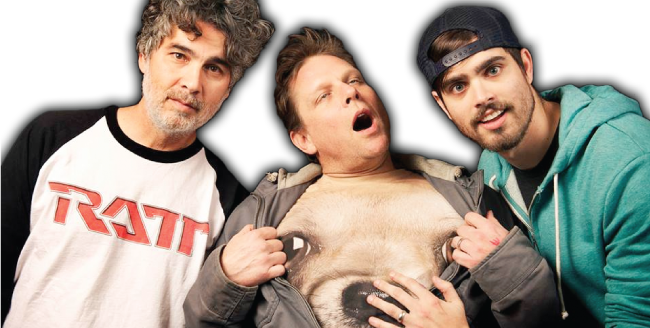 AD#332 "The Last Ride of Whiskey Pete"
04/28/16
We're back on the roof of the Improv, talking about last week's live show, sharing embarrassing stories, reflecting on the legacy (and demise) of Loveline, and so much more.

AD#331 "What Is Twether?"
04/21/16
Loveline updates, shirt updates, live show updates, destination disaster updates, etc. Want a shirt? http://bit.ly/ADshirts
AD LIVE!
March 2nd, 2016 - ScottByScott
NICKI CARANO MEMORIAL SCHOLARSHIP
February 5th, 2016 - ScottByScott