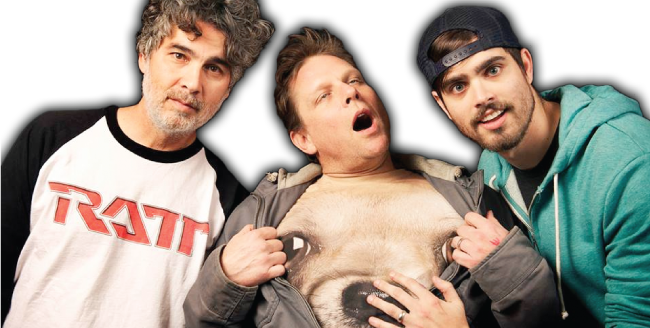 AD #400: Just Yelling About Trump
08/18/17
Anderson has finally reached his breaking point with our dear leader and what was supposed to be 10 minutes, turns into an hour of us bitching about the President.
We also totally forgot it was episode 400, so there's zero fanfare. Perfect!
Oh and we added a second "show" to our September 2nd event — right now it will probably be a ADvice/Q&A type thing. Tickets here: http://www.ticketweb.com/venue/hollywood-improv-the-lab-hollywood-ca/431725

AD #399: Medical Police
08/12/17
I don't even know where to begin with this description. We read a filthy urban legend, Tyler saw something he can't wrap his mound around, and Anderson has a new hair person.
AD Improv 2nd Show Added!
August 14th, 2017 - ScottByScott
mADitations
June 16th, 2017 - ScottByScott
AD#366 Creep In The Darkness
January 6th, 2017 - ScottByScott