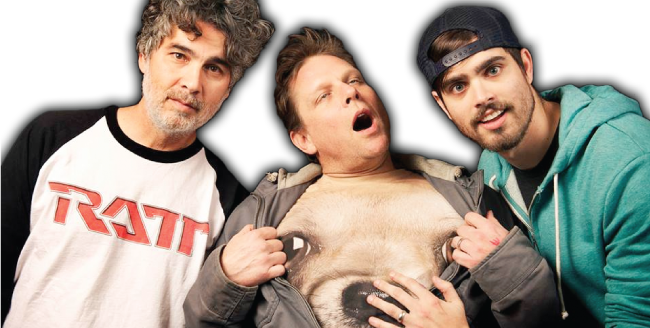 AD#286 "Bye Bye Birdie"
05/22/15
Anderson has a hot Russian doctor story and a tale of golfing gone wrong, Tyler's sloshed from a party and Tara Lynne Barr joins the fun.
AD#285 "Meet Duped Guy"
05/17/15
We check in with an old friend with a terrible job, we tiptoe into Mike's neurosis, we "invent" a new comedic device, and we open a couple packages at the VERY end of the show.
Anderson's Birdie #neverforget
May 22nd, 2015 - ScottByScott
We Are That Show Now
March 27th, 2015 - ScottByScott
Order through the Amazon Banner—> And have it sent to us.
c/o The After Disaster
P.O. Box 570058
Tarzana, CA 91357
Craft Vapery Promo Code
February 5th, 2015 - ScottByScott