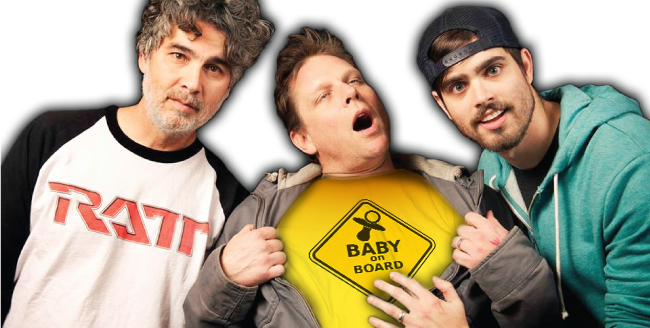 AD#383 "Splittin' Brains and Runnin' Trains"
04/22/17
What do Bloods, Transformers, David Lee Roth, guys named Edward and your creepy brain have in common? They're all in this episode.

AD#382 "Cinder Shock"
04/14/17
At long last, we're reunited — and then almost immediately kicked out of the studio and onto the freezing cold roof.
AD#381 "Carano Don't Surf"
04/07/17
Anderson is finishing up his film, so you're stuck with Mike and TyTy for one more week. We're talking x-ray specs, S-Town podcast, wetsuit myths, accents, and a bunch more.
Patrons, not sure if it's really a benefit, but you get the DIRECTOR'S CUT, featuring Mike prattling on to himself while waiting for TyTy to call him.
AD#366 Creep In The Darkness
January 6th, 2017 - ScottByScott
AD in 2017
December 16th, 2016 - ScottByScott