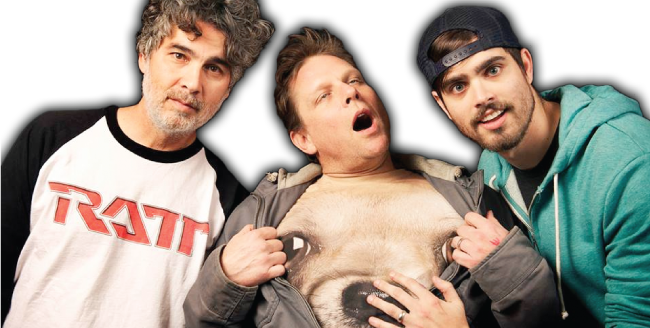 Warning
: Missing argument 2 for wpdb::prepare(), called in /home3/rawlimit/public_html/theafterdisaster.com/wp-content/plugins/mingle-forum/wpf.class.php on line 853 and defined in
/home3/rawlimit/public_html/theafterdisaster.com/wp-includes/wp-db.php
on line
1292
| Author | Topic: AD #412 Discussion |
| --- | --- |
snoogins

Needs a Job

Posts: 340

AD #412 Discussion
on: November 9, 2017, 14:38

🙂 Singing intro. The Pabs seem peppy. Andy remembers his bully days. Let's complain about the time change. Hick accents. Sound effects from Tyler. My idea for the next Academic Disaster? Cars that incinerate grandma. 1 of the 3 pabs is gonna become a rapist. Corey Feldman jams. Target screws TyTy with 11,000 emails. Loveline gift baskets. Yelp chat. Crazy broad with a knife. Virtual Restaurants wtf, sounds terrible.
Mingle Forum by
cartpauj
Version: 1.0.33.2 ; Page loaded in: 0.099 seconds.